UNWAVERING PROTEST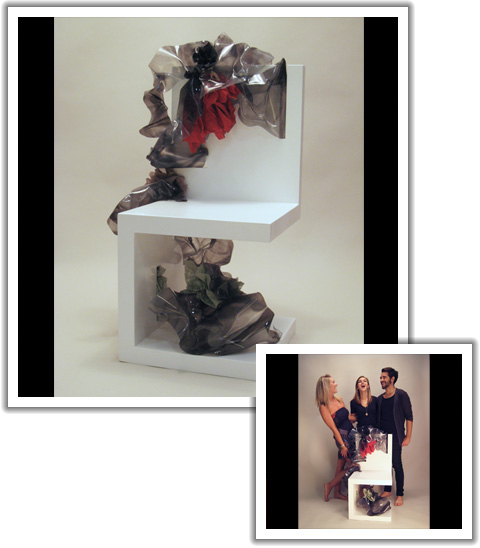 Student Names: Kelly Hatch, Maria Miller, Jacob Wendt
Artist Inspiration: Reinaldo Arenas
Chair Name: Unwavering Protest
One Sentence Summary: The delicate nature of our chair is embodied by a burnt soul searching for the inner desire be untangled.
100 Word Statement:
My silhouette is classic, it can be seen every day.  I appear beautiful and delicate, though it doesn't begin to describe my being. My soul is burnt, beaten, and battered. I want to cover up and hide. I am not invisible everyday, which is what keeps engulfed in this static state that I remain in. I must break free of these ties that bind me.  My emotions run wild but they must be tamed. This journey has to come to a screeching halt soon. Take my hand, help! I need someone stable to hold on to, if only for a moment, so I can stand on solid ground. My burning desire begins to untangle me. I am strong. I am liberated. I have blossomed.