STRIPPED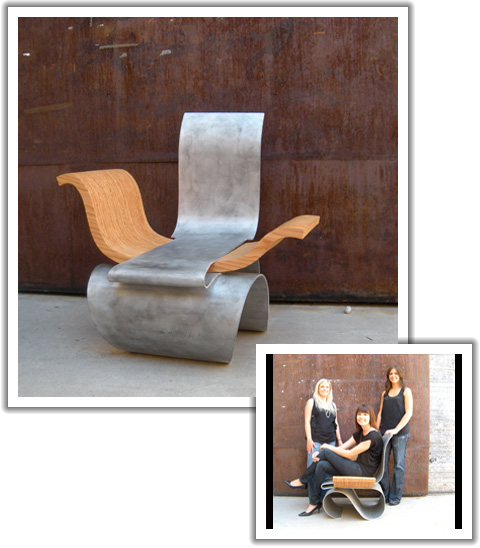 Student Names: Gina Ferraro, Ashli Johnson, Lynne Orlowski
Artist Inspiration: Richard Serra
Chair Name: "Stripped"
One sentence summary: This journey has left me stripped but my core gives me the strength to overcome this life.
100 Word Statement:
My hollow soul is vulnerable and uncovered in this ceaseless tide of volatile actions..
I am stripped to my pure, delicate core.
This immense combative evil has left me damaged and defeated, I am immobile and ashamed..
As I lay motionless a faint light glows in the distance..
It is my hope, my powerful inner strength, the fierce, boundless voice has returned to me.
My fragile core is now elegant, guiltless, and empowered,
No longer will I be guarded; I will be fearless and strong,
I will conquer this maddening fear like a lethal poison, instinctive and determined.
The life ahead is tangible, its illustrious beauty lies just out of my reach.
This process has been abrasive and tiresome; but it is worth it, I am finally at peace, comfortable in my skin.