RECONFIGURE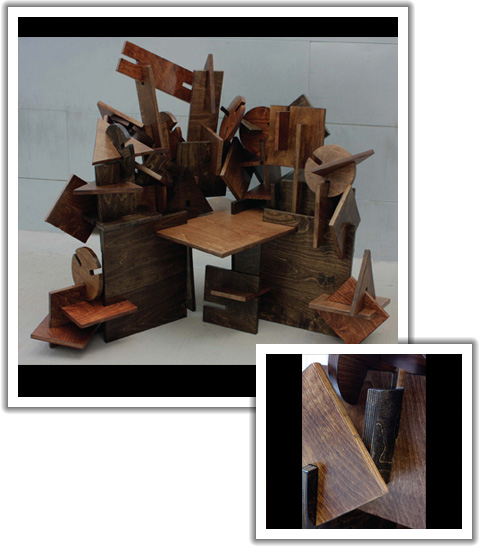 Student Names: Chelsea Taylor, Nicole Hyatt, Stephanie Ankebrant
Artist Inspiration: Georges Braque
Chair Name: Reconfigure
One sentence summary: My journey is unique; my transformations define me.
100 Word Statement:
My life is my journey.
It defines me, it abuses me, and it beats me down.
It stains my soul and surrounds my escape.
It traps me in this overwhelming, intricate, struggle.
How do I get out?
Who will I turn to?
What is the next step?
Solace, I am not alone
Help, I find my strength again.
Encouragement, I rebuild.
My will is strong and I overcome
I take these wounds, transform my hurt
and use them to build me up again.
With this new transformation
My life is my journey, my life is changed.
My experiences are not forgotten, Just rearranged.