MOTHER AND CHILD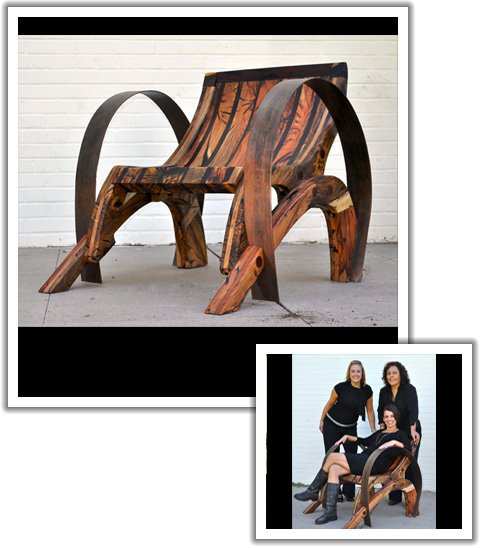 Student Names: Amber Beckham, Aimee Martinelli, Maria Garcia
Artist Inspiration: Gustav Klimt
Chair Name:  Mother and Child
One sentence summary: Protecting the children will help break the vicious cycle of domestic violence.
100 Word Statement:
Standing in the corner
Hearing you scream
I want to hide
Am I in a dream?
I need to get away
I need you near
All of this yelling is causing me fear
Mommy come help me
Mommy hold me tight
It's you I need for protection
It's you I need to help me get out of sight
My baby I am here
I will hold you in my arms
I will shield you from danger
I will protect you from harm
Come here, come to Mommy
Let me hold you near
My baby love, you are safe here.