DISTORTION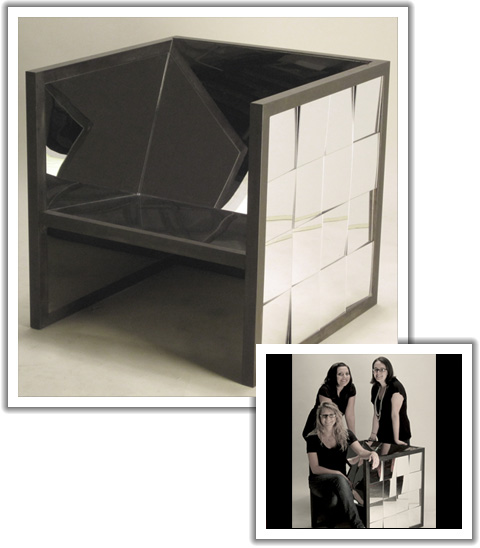 Student Names: Shayna Isenberg, Amy Lundwall, Shelby Sickler
Artist Inspiration: Michele Clement
Chair Name: DISTORTION
One Sentence Summary: Distortion is a lie; Clarity speaks the truth.
100 Word Statement:
Capture the moment of when I break free
To realize my inner strength, my clarity.
I remember a time not so long ago,
When my confidence was at an all time low.
My view was distorted,
Not as clear as it can be
I could only see that misshapen me.
Incident, apology, forgiveness and tension
Leaving me in my own dimension.
Now, looking at my reflection
No longer scared of what I see.
To embrace the change and finally be free.
With help and guidance it can all be done
To capture that moment
I have finally WON.