AUDREY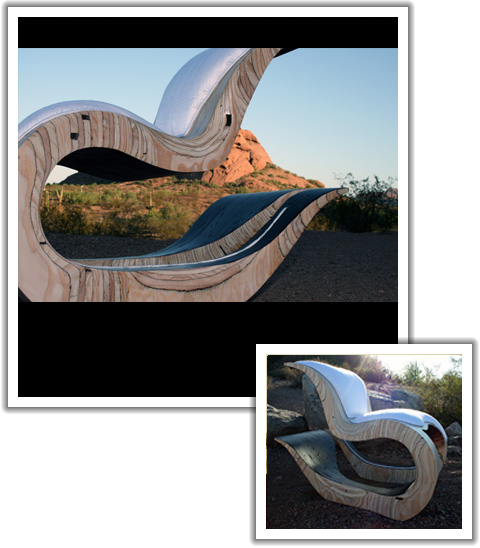 Student Names: Julia Beardsley, Laura LeGoullon, Brianna Scheyer
Artist Inspiration: Audrey Kawasaki
Chair Name: "Audrey"
One Sentence Summary: I am a woman; my past, my present, fused.
100 Word Statement:
This is me…
I am a woman,
Delicate, fragile, weakened,
Eternally damaged,
Searching for meaning.
The meandering void in my life
Scarred, bruised, stolen,
It is my past.
An ugly memory,
Not to be reflected into my future.
It is my journey,
I long for support,
Daunting , unnerving, determined,
I will find a pillar of strength
I will prevail.
My bolster, my foundation,
Strong, proud, supported
Carried through the layers
The light from within,
Now shines brightly on my present.
This is me…
My story,
Battered and reborn,
My past, my present, fused.
I am a woman.