ALLURING MONSTER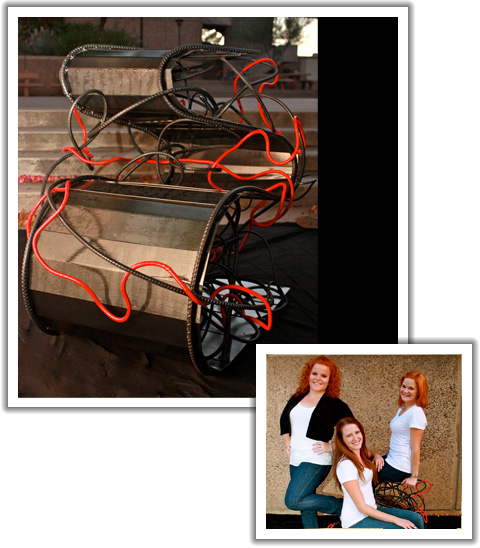 Student Names:  Laura Clem, Jennifer Dolence, and Carrie Roberts
Artist Inspiration: Lady Gaga
Chair Name:  Alluring Monster
One sentence summary: I've been entangled for so long; change is eminent.
100 Word Statement:
Trapped.
Entangled in Chaos.
What do I do?
Addicted to ugly romance;
It seduces me,
Manipulates.
Stuck.
In the middle.
Isolated,
Alone.
I am worth more than this.
I can find my higher purpose.
Overcome this psychological torment!
I drag myself through this painful puzzle;
I long to lift myself up
One step higher to my only pillar of support.
The magnitude of its power is intoxicating.
Perched upon the summit.
Empowered,
By the sting of my past.
Entwined in scars,
I wear them proudly.
I've conquered this ALLURING MONSTER.