Reclamation of Me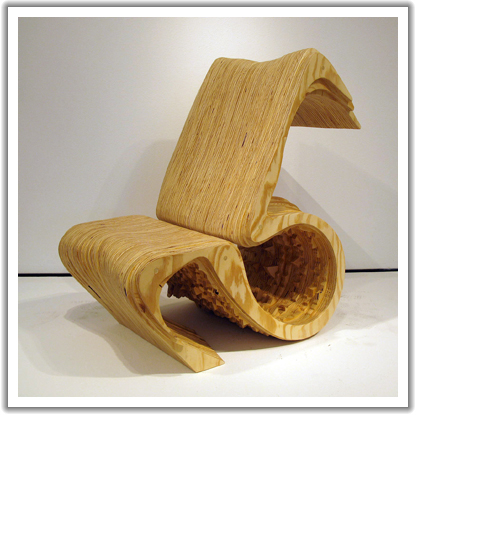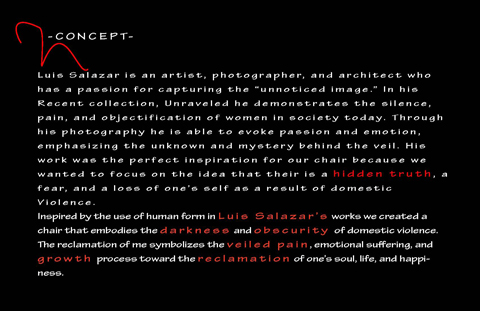 Students: Shirley Bucknor, Amanda Heimer, Elleta McDaniel
Artist Inspiration: Luis Salazar
Unraveled—the raw nature of what is unknown. Who am I? Where have I gone? Lost in the darkness. Blind to the path.
Veiled in a fog, engulfs my being. No one speaks, no one hears, no one sees. Fear in my soul, it rattles my bones. Transparent to the world. Where do I go? Arms outstretched, reaching for hope. Finding my path, the ground greets me. The light beckons, caressed by the sun, warms my soul. My heart, silent and still, moves me forward. Support is my guide. Lead the way. No longer bound by fear, I find myself. The reclamation of me, unraveled no more.