Embrace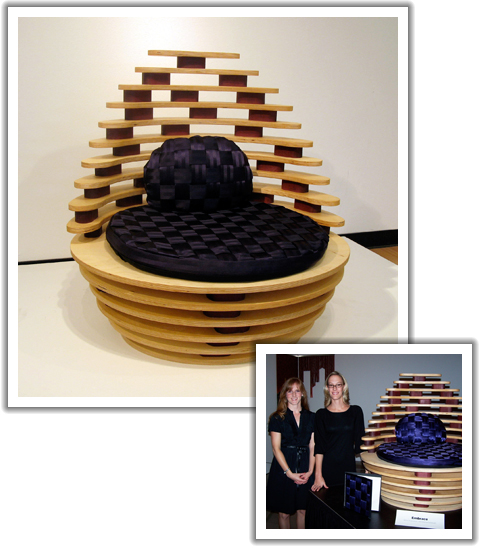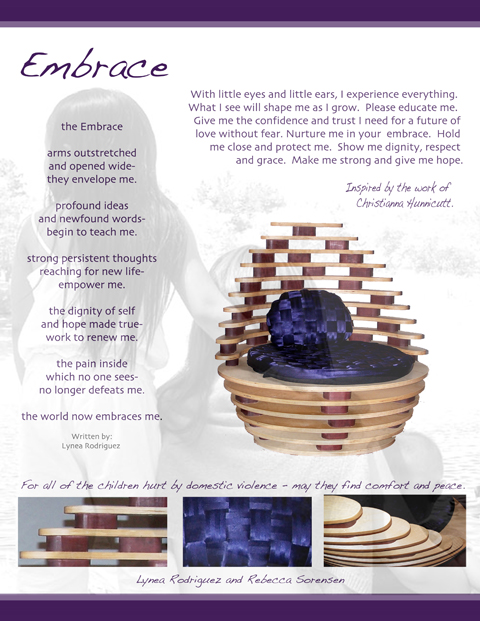 Students: Lynea Rodriguez, Rebecca Sorensen
Artist Inspiration: Christianna Hunnicutt

With little eyes and little ears, I experience everything. What I see will shape me as I grow. Please educate me. Give me the confidence and trust I need for a future of love without fear. Nurture me in your embrace. Hold me close and protect me.
Show me dignity, respect, and grace. Make me strong and give me hope. The embrace. Arms outstretched and opened wide, they envelope me. Profound ideas and newfound words begin to teach me. Strong persistent thoughts reaching for new life empower me. The dignity of self and hope made true, work to renew me. The pain inside that no one sees no longer defeats me. The world now embraces me.