Patches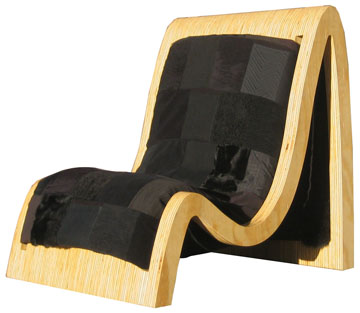 Inspiration Artist:
Sharon Lockhart
Student artists: Courtney Armstrong and Beth Corwin
From a distance I seem monotonous.
Look closer,
Examine me closely to see my unique details.
Deep inside are hidden treasures that belong to me.
Simple details create a calm sense of place

Take a moment.

See my possibilities.
I am the light,
I will guide you through.
I will make it clear.

Sit with me.

I'm designed to support you, we will sort it out.
I'm your companion, we're safe here.
What are you feeling? What do you have to say?
Express yourself.

I want a bright future. Take me with you.


2002/2003 Student Search | 2004 Student Search
2005 Student Search | 2006 Student Search

BACK HOME
---
An IIDA Southwest Chapter sponsored site designed & donated by acoustics.com