Flourish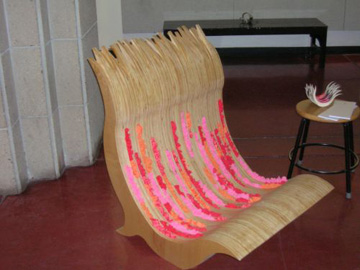 Inspiration Artist:
Georgia O'Keeffe
Student artists: Candace Wilson and Violet Lee
The blossoming of a flower is a moment in time to be celebrated; a celebration of bold form and color that says, I am not invisible.
Enveloped in comfort and safety I become aware of my inner self. I am beautiful. I am strong. Within this safe haven, I am empowered to be comfortable with myself. By accepting and embracing support, growth occurs through a rediscovered confidence.
I am able to share my story to inspire and empower others. Not only can I overcome my past, I am strengthened by it.
I am not alone.
2002/2003 Student Search
|
2004 Student Search
2005 Student Search
|
2006 Student Search
BACK HOME
---
An IIDA Southwest Chapter sponsored site designed & donated by acoustics.com